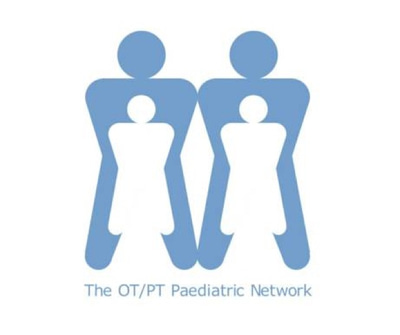 Following our successful networking evening in November 2008, we developed a database of paediatric therapists and service providers within the GTA.
If you are a service provider or therapist working with children in the GTA and would like to be added to our database, please send your contact information and a brief summary of your service to otptpaediatric@gmail.com
The OT/PT Paediatric Network does not endorse any of the following service providers or clinics.
Private Paediatric Therapy Services:
All About Kids Rehabilitation Centre
155 Queen St. E.
Mississauga, Ontario L5G 3L9
(647) 598-7462
https://allaboutkidsrehab.ca/
info@allaboutkidsrehab.ca
All Kids Can Fly
Tous les enfants peuvent apprendre à voler
Paola Azzuolo, Occupational Therapist
416 209 3175
paola.azzuolo@allkidscanfly.ca
http://allkidscanfly.ca/
https://www.facebook.com/allkidscanfly?ref=hl
Services: Occupational Therapy in Mississauga, Oakville, Burlington, Brampton, Halton Hills and Guelph.
Special Interest in: Feeding development, Handwriting development and remediation, early infant milestones, sensory processing challenges.
Amanda Brown PT
amandabrownphysio@gmail.com
416-826-6476
amandabrownphysio.com
Virtual and in-person paediatric physiotherapy
Kawartha Lakes and surrounding areas
Butterfly Paediatric Therapy
2601 Matheson Blvd E Unit 29
Mississauga, ON L4W 5A8
905-206-0300
michelle@butterflytherapy.com
keiri@butterflytherapy.com
www.butterflytherapy.com
Services: Physiotherapy, Occupational Therapy & Speech Language Pathology
Canadian Medek Centre
603 Clark Ave West #23 Parklane Circle
Vaughan, ON
905-886-0272
fink@sympatico.ca
www.medek.ca
Services: Physiotherapy
Canoe Therapy
​Julie Paul MScPT Reg (ON) Registered Physiotherapist
Tel: 905-633-9222 ext 107
Toll Free: 1-888-231-0231 ext 10783455
Fairview Street
Burlington ON L7N 2R4
julie.paul@canoetherapy.ca
www.canoetherapy.ca
Services: Multidisciplinary clinic offering pediatric-specific physiotherapy, occupational therapy, speech-language therapy, behavioural therapy and psychology services.
Children's Support Solutions
Morneau Shepell
Toronto Location:1131 Leslie St. Toronto, ON
Aurora Location:52 Victoria St. Aurora, ON
Thornhill Location:10 Disera Drive, Suite 240 Thornhill-Vaughan, ON
Mississauga Location:1100 Central Parkway West, Unit 4, Suite 100 Mississauga, ON
Please call our Child & Family Advisors @ 1.866.653.2397
www.childrensupportsolutions.com
Services: Occupational Therapist, Physiotherapy, Speech Language Pathology, Psychology, Behaviour Therapy
Chun Kim
Physiotherapist
Home visits: York Region, North York
416-873-9795
chunkim@yahoo.com
Services: Physiotherapy
Cindy Chang - Physiotherapy
647-882-2275
cindychangpt@hotmail.com
Services - physiotherapy with special interest in Cuevas Medek Exrcises(CME level 3)
Ellen Yack and Associates
Pediatric Occupational Therapy Services
2700 Dufferin St. Unit 45 Toronto, ON M6B 4J3
416-481-2446
Services: Occupational Therapy
Footprints Therapy
Toronto Location:85 Scarsdale Rd., Suite 100, Toronto ON M3B 2R2
therapy@footprints.ca

Innisfil Location:1081 Innisfil Beach Rd, Suite 202, Innisfil ON L9S 0N2
footprintsinnisfil@gmail.com

Tel: (416) 444-2125
www.footprints.ca
Services: Physiotherapy, Occupational Therapy, Osteopathy, Naturopathy, Lactation Consultation
Hands 2 Feet Paediatric Occupational Therapy Services
1895 Clements Rd., Unit 115 Pickering, ON L1W 3V5
647-221-5278
info@hands2feet.ca
www.hands2feet.ca
services: Occupational Therapy, physiotherapy, and music therapy, in-clinic and home visits​​
Inter-Action
75 The Donway West, Suite 1100
Toronto, ON M3C 2E9
416-445-5125 or 1-800-216-0488
Other locations include: Mississauga, Whitby, Burlington
www.interactionrehab.com
Services: Physiotherapy, Occupational Therapy, Speech Therapy
Jacqui Zender, Physiotherapist
647-999-6608
jacquizender@gmail.com
Services: Home visits in Toronto and North York
Jennifer MacEachern Physiotherapy Services
Clinic visits (Aurora)
*Home visits may be possible (Aurora, Newmarket, Vaughan, Keswick)
Tel: 416-879-9096
Email: paediatricpt@gmail.com
Services: Physiotherapy
Just 4 Kids Physio
Clinic and home visits (Thornhill, Richmond Hill, Aurora, Newmarket, Markham, Woodbridge, Kleinburgh, Bradford, Mississauga, Etobicoke)
44 Heritage Estates Rd Vaughan, ON, L6A 4J7
Phone: 416-249-0704
e-mail: just4kidsphysio@gmail.com
www.just4kidsphysio.com
Keltie Morrison - Occupational Therapist
416-567-3973
www.keltiemorrison.com
Home Visits: Toronto, North York, Scarborough
Kids Can Do Therapy Services Inc.
Home and School Visits: Toronto
416-843-9950
aimeeot@gmail.com
Services: Occupational Therapy
Kids Clinic- Support Services
300 Rossland Rd. East, Suite 301 Ajax
Phone: 905-436-1600 ext. 4001
Website: www.kidsclinic.ca
Email: support@integrate-health.ca
No referral required.
Services Provided: Occupational Therapy, ABA/IBA, Psychological Services, Counselling Services, Group Programming, Speciality Workshops, Education Services.
Kids Physio Group - Toronto Midtown
416-483-0606
3080 Yonge Street, Unit 5000
www.kidsphysio.ca
toronto@kidsphysio.ca
Services: specialized physiotherapy just for kids 0-18yo, pelvic health
Kids Physio Group - Toronto Leaside
416-696-0000
25 Industrial Street, Unit 202
www.kidsphysio.ca
leaside@kidsphysio.ca
Services: specialized physiotherapy just for kids 0-18yo, pelvic health
KIDSPEECH
Speech-Language Pathologists & Life Care Planners
Tel. 416-447-7325
Email: info@kidspeech.ca
Website: www.kidspeech.ca
In-Home, School Visits, In Clinic and Virtual. We service clients across Ontario since 1988. Assessments, Treatment, Medico-Legal services, Independent Examinations, certified Life Care Plans and Communication Intermediary Services for Children & Adults.
Move To Learn Therapy
Judy Cheng, PT
155 Gordon Baker Road, Suite 106 North York, ON M2H 3N5
(416) 831-8008
judy@movetolearntherapy.com
www.movetolearntherapy.com
Services: Physiotherapy, Anat Baniel Method® Neuromovement® for Children, Feldenkrais Method®
Natalie Howarth, Function Potential
Registered Physiotherapist
Services: Virtual and Community Physiotherapy, Newmarket and surrounding area
Linked with Virtual Speech and Language Pathology paediatric services
905-830-9442
functionpotential@gmail.com or nataliehowarth@outlook.com
Neurological Therapy Services
1091 Gorham St. Suite 205 Newmarket, ON L3Y 8X7
905-953-0287
neurological@bellnet.ca
Services: Physiotherapy, Osteopathy
Paula Aquilla Occupational Therapy Services
2811 Bathurst Street Toronto, ON M6B 3A4
416-785-7899
Services: Occupational Therapy, Osteopathy, Speech Therapy
Paediatric Physiotherapy Associates
Clinic Location:Variety Village
3701 Danforth Ave.Scarborough, ONM1N 2G2
Home Visits: Toronto and surrounding regions (Durham, York, Peel, Halton)
647-778-9722
info@paediatricphysiotherapy.com
www.paediatricphysiotherapy.com
IG @paediatricphysiotherapy
Services: Physiotherapy, Occupational Therapy
Sandra Welsman- Physiotherapy
Home Visits: Aurora, Newmarket, Richmond Hill (and other areas of York Region)
905-727-6591
sandrawelsman@hotmail.com
Services: Physiotherapy for infants and young children
Scarborough Paediatric Occupational Therapy Services
Kala Subramaniam
www.spotservices.ca
416-829-6750
kala@spotservices.ca
Services: Occupational Therapy
Shelley Mannell PT
HeartSpace PT for Children
Dynamic Core for Kids
15G Neilson Ave
St. Catharines, ON
L2M5V9
www.heartspacept.com
Skills for Success
Paediatric Occupational Therapy Services
Sherri Cooperman
O.T.Clinic located in Newmarket
Clinic address:374 Dowson Loop Newmarket, Ont.
416-953-3964
sherricooperman@hotmail.com
www.sherricoopermanot.com
Services: Occupational Therapy
SMILE Therapy For Kids Vaughan OT/PT/SLP/TheraBounce
#10-130 Racco Parkway Thornhill. L4J 8X9
(905)7617225 or (416) 525-9126
SMILE Therapy For Kids Burlington
3228 South Service Rd Suite 108 Burlington ON, L7N 3H8
(289)3375599 or (416) 525-9116
Stretch It Physiotherapy Services
Home Visits: Toronto
416-820-2424
wbarden@inhomephysio.ca
www.inhomephysiotherapy.ca
Services; Physiotherapy
TheraBounce Jennifer Evans
jenn@therabounce.com
https://therabounce.com
3731 Chesswood Dr, North York, ON M3J 2P6
Services: Rebound Therapy and Flexi-Bounce Therapy ​
Toronto Children's Therapy Centre
647-236-4263
www.torontochildrenstherapycentre.ca
658 Danforth Avenue Suite 302 Toronto, Ontario M4J 5B9
For OT services contact: lizette@torontoctc.ca
For SLP services contact: Annemarie@torontoctc.ca
Vanessa Mascarenhas, PT
contact: 647.289.6258
Home visits in Scarborough, East Toronto, Durham and Markham
Services: Physiotherapy. Special Interest in early development (infants and toddlers), feeding, motor skills, body awareness.
Watermelon Paediatric Occupational Therapy
3200 14th Avenue, Unit 11, Markham, ON
647-313-5139
info@watermelonOT.ca
www.watermelonOT.ca
Wendy Clifton
Occupational Therapist
contact information: telephone - 905-536-2062
e-mail - lakeshoreoccupationaltherapy@outlook.com
Services; Private assessments/treatments in the Burlington, Oakville and Hamilton area.
Particular interest in sensory processing.
York Paediatric Therapy Services
10520 Yonge St. #21 Richmond Hill, ON L4C 3C7
905-737-9680
info@yorkpaediatrics.com
www.yorkpaediatrics.com
Services: Occupational Therapy, Physiotherapy, Speech Therapy
Infant and Child Development Centres and Nursery Schools
Holland Bloorview Infant Development Service
666 Eglinton Avenue West Toronto, Ontario M5N 1C3
https://hollandbloorview.ca/
Contact: Susy Mitchell Infant Consultant Tel: 416-782-1105 or 416-425-6220, ext. 3051 (voicemail)
E-mail: smitchell@hollandbloorview.ca
info@hollandbloorview.ca
Holland Bloorview Nursery School- Play and Learn Site
666 Eglinton Ave W.Toronto, ON M5N 1C3
416-782-1105
Holland Bloorview Nursery School- High Park Site
285 Indian Rd Cres. Toronto, ON M6P 2G8
416-767-2192
Holland Bloorview Nursery School- Scarborough Site
1 Wayne Ave.Toronto, ON M1R 1Y1
416-759-8079
Centennial Infant and Child Centre
1580 Yonge St.Toronto, ON M4T 1Z8
416-935-0200
https://www.cicc.ca/
Durham Infant and Child Development Services
905-668-7711 ext 3203
https://www.durham.ca/en/health-and-wellness/babies-with-developmental-concerns.aspx
Halton Region Infant and Child Development Services
905-825-6000
https://www.halton.ca/For-Residents/Children-and-Parenting/Children-with-Special-Needs/Infant-and-Child-Development-Services
Peel Infant and Child Development Services
905-564-7485
https://www.icdspeel.ca/
Silver Creek Nursery School
65 Hartsdale Dr. Etobicoke, ONM9R 2S8
416-249-9770
https://silvercreekpreschool.ca/
Surrey Place Centre
2 Surrey Place Toronto, ON
416-925-5141
https://www.surreyplace.ca/
York Region Early Intervention Services
Town of Georgina 24262 Woodbine Avenue Georgina, ON L4P 3E9
City of Markham 9275 Markham Road, Unit 15 Markham, ON L6E 1A2
Town of Newmarket 17150 Yonge Street Newmarket, ON L3Y 8V3
City of Richmond Hill 50 High Tech Road, 4th Floor Richmond Hill, ON L4B 4N7
City of Richmond Hill 13175 Yonge Street Richmond Hill, ON L4E 0G6
City of Vaughan9060 Jane Street, 2nd floor Vaughan, ON L4K 0G5
1-888-703-KIDS (5437)
https://www.york.ca/support/childrens-services/children-special-needs
Community Rehab
1 to1 Rehab
15 Gormley Industrial Ave, Unit 3, Stouffville ON, L0H 1G0
416-221-2252
1-866-236-5190
CAR- Community Advantage Rehab
105 Consumers Dr #2, Whitby, ON L1N 1C4
905-666-2540
https://car-rehab.com/
Closing the Gap Health Care Group
1.877.560.0202
https://www.closingthegap.ca/
VHA
700 Lawrence Ave West Suite 362 Toronto, ON M6A 3B4
416-489-2500
https://www.vha.ca/
SE Health
90 Allstate Parkway, Suite 300 Markham, Ontario, L3R 6H3
(905) 940-9655
https://sehc.com/
Hospitals/Children's Treatment Centres
Holland Bloorview Kids Rehabilitation Hospital
150 Kilgour Rd Toronto, ON M4G 1R8
416-425-6220
https://hollandbloorview.ca/
Children's Treatment Network of Simcoe York (CTN)
1 866-377-0286
www.ctn-simcoeyork.ca
ErinOakKids
www.erinoakkids.ca
905-855-2690
Mississauga Site: 1230 Central Pkwy W, Mississauga, ON L5C 0A5
Brampton Site: 10145 McVean Drive Brampton, Ontario, L6P 4K7
Oakville Site: 2000 Glenorchy Road Oakville, Ontario L6M 0X4
Orangeville Site: 224 Centennial Road, Units 8-11 Orangeville, Ontario L9W 5K2
Grandview Children's Centre
https://grandviewkids.ca/
905-728-1673
Oshawa – Main Site Grandview Children's Centre - HQ600 Townline Rd S, Oshawa, ON, Canada
Oshawa – DwyerDwyer 590 Rossland Rd W, Oshawa, ON, Canada
Ajax --- Grandview West 570 Westney Road South, Suite 17 Ajax, Ontario L1S 6V5
Port Perry --- S.A. Cawker Public School 16200 Old Simcoe Road, Port Perry, ON
Whitby – Abilities CentreAbilities Centre 55 Gordon St, Whitby, ON, Canada
Whitby – Mall Whitby Mall 1615 Dundas Street East, Whitby, ON, Canada
Airport Blvd.Grandview Children's Centre - Airport Blvd.1320 Airport Blvd, Oshawa, ON, Canada
Bowmanville Health CentreGrandview Kids at the Bowmanville Health Centre222 King Street East Suite 201, Bowmanville, ON, Canada
KidsAbility
Head Office, 500 Hallmark Dr, Waterloo, ON N2K 3P5
(519) 886-8886
https://www.kidsability.ca/
Hospital for Sick Children
555 University Ave.Toronto, ON M5G 1X8
416-813-1500
www.sickkids.ca
Southlake Regional Health Centre
596 Davis Drive Newmarket, Ont L3Y 2P9
905-895-4521
www.southlakeregional.org
Orthotics and Prosthetics
Holland Bloorview Kids Rehabilitation Hospital Orthotics Services
150 Kilgour RdToronto, ON M4G 1R8
416-424-3826
Hospital for Sick Children - The Centre for Orthotics and Medical Devices
555 University Ave Toronto, ON M5G 1X
(416) 813-7073
OrthoProActive Consultants Inc
7181 Woodbine Ave Markham, ON L3R 1A3
905-415-9888
465 Davis Dr Newmarket, ON L3Y 7T9
905-836-6788
Advanced Orthotic Designs Inc
3995 Sladeview Cres., Unit #4, Mississauga, ON L5L 5Y1
905 607 4022
Boundless Bracing
2601 Matheson Blvd, Unit 10, Mississauga, ON L4W 5A8
905 602 0650
Orthotic Dimensions
5780 Timberlea Blvd, Suite 101 Mississauga, ON, L4W 4W8
905 629 9014
Toronto Orthopedic Services
2829 Dundas St. W Toronto, ON, M6P 1Y6
416 766 6800
https://www.ontario.ca/page/garments-pumps-and-braces#section-2
Therapy Supplies
Flaghouse
1-800-265-6900
https://www.flaghouse.ca/
HME
Home Medical Equipment
416-633-9333
https://www.hmemobility.com/
Motion Specialties
https://motioncares.ca/
1 (888) 222-2172
Sammons Preston
https://www.performancehealth.ca/products/brand/sammons-preston
School Specialty
https://www.schoolspecialty.ca/special-needs
Shoppers Home Health Care
https://shop.wellwise.ca/
Therapists Choice
5130 Dixie Road, Unit 5 Mississauga, Ontario L4W 1C9
(905) 624-3404​
http://firstchoicehealthcare.ca/
Toys, Tools and Treasures
www.toystoolsandtreasures.com
Website selling sensory tools, pencil grips, dynamic cushions etc.
Other Services
Bob Rumball Centre for the Deaf
2395 Bayview Avenue Toronto, Ontario M2L 1A2
416-449-9651
info@bobrumball.org
www.bobrumball.org
CARD
Canadian Association for Riding for the Disabled
4777 Dufferin St.North York, ONM3H 5T3
416-667 8600
info@card.ca
www.card.ca
Centre for Independent Living (CILT)
365 Bloor Street East, Suite 902, Toronto, Ontario M4W 3L4
(416) 599-2458
cilt@cilt.ca
https://cilt.ca/
Ontario March of Dimes
10 Overlea Blvd Toronto, ON M4H 1A4
416-425-3463
info@marchofdimes.ca
www.marchofdimes.ca
STEPS Specialized Therapeutic Education for Physical and Social Skills
Laura Hunter
4852 Vandorf Rd Stouffville, ON L4A 7X5
416-771-2217
Jesse@stepsprograms.com
www.stepsprograms.com
Variety Village
3701 Danforth AvenueScarborough, Ontario M1N 2G2
416-699-7167
info@varietyvillage.on.ca
www.varietyontario.ca